Services
Consultancy
I aim to give practical health and safety consultancy advice and pragmatic safety audit feedback. This can include tailored programmes and on-going involvement that provide exactly the consultancy and audit service that you need and ensures you're fully compliant - and above all - safe.
I am very comfortable when working as part of a team, as I am certain this helps to promote a safety culture within the business. I would welcome the opportunity to work within your business to drive continual improvement in standards, as good safety practices can lead to better business efficiency.
I also provide a helpline for support and advice as I believe this is an essential part of assisting individuals and companies to improve their health and safety knowledge.


Policy
Risk Assessment
Fire Risk Assessment
COSHH
CHAS Accreditation
Risk Management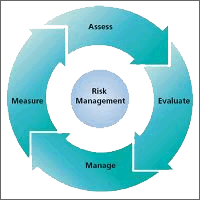 Good risk management isn't just about ticking boxes or keeping out of court. It's about showing how much you care about your employees, your customers and your reputation.
When you work with Andrew Peck Safety Solutions we'll inevitably have to tick lots of boxes together. But the underlying principle will be that together we will create a safer environment, cut red tape and protect your bottom line. Your services will be tailor-made for you, whether you are a fledging company or a large household name with multiple locations.
Andrew Peck Safety Solutions has a straightforward approach and is committed to building effective and responsible relationships.
Liability Surveys
I can undertake Liability Surveys for Insurance Companies, Brokers and Businesses. This includes Pre-quote, post loss and on-cover liability surveys.
All liability Survey reports include a Risk Management Action Plan to reduce the risk of insurance claims.
Training
Training means helping people to learn how to do something, telling people what they should or should not do, or simply giving them information. Training isn't just about formal 'classroom' courses. Everybody needs training to help with their professional development, no matter what their job is or their position in the company.
Preventing accidents and ill health caused by work is a key priority for everyone at work. Competent employees are valuable!!

Providing health and safety information and training helps you to:
- ensure your employees are not injured or made ill by the work they do;
- develop a positive health and safety culture, where safe and healthy working becomes second nature to everyone;
- find out how you could manage health and safety better;
- meet your legal duty to protect the health and safety of your employees.

Effective training:
- will contribute towards making your employees competent in health and safety;
- can help your business avoid the distress that accidents and ill health cause;
- can help you avoid the financial costs of accidents and occupational ill health.
Don't forget that your insurance doesn't cover all these costs. Damaged products, lost production and demotivated staff can all result.

Organisations with active health and safety training programmes have many advantages including:
reduced absenteeism and staff turnover
reduced insurance premiums and compensation claims
fewer work related injuries
improved productivity.
I can provide a wide range of bespoke courses, and I am happy to design or tailor a course to the needs of you and your company. I will use policies, photos and practical examples from your business, making them immediately relevant and applicable to the participants' own work situation.
I can also provide a training needs analysis to ensure that you are offering the correct type of training and information to the correct people.
Courses include how to undertake Risk Assessments, Manual Handling, use of Display Screen Equipment, Working at Height, Office Safety, and understanding CDM.
I also have a link to a colleague running Nationally Accredited Safety Training Courses, such as IOSH Managing Safely.
Please follow this link.
Accident Investigation
The term "accident" can be defined as an unplanned event that interrupts the completion of an activity, and that may (or may not) include injury or property damage.
An incident usually refers to an unexpected event that did not cause injury or damage this time but had the potential. "Near miss" or "dangerous occurrence" are also terms for an event that could have caused harm but did not.
When the root cause is determined, it is usually found that many events were predictable and could have been prevented if the right actions were taken -- making the event not one of fate or chance.
When accidents are investigated, the emphasis should be concentrated on finding the root cause of the accident rather than the investigation procedure itself so you can prevent it from happening again. The purpose is to find facts that can lead to actions, not to find fault., by looking for deeper causes and not simply recording the steps of the event. Reasons to investigate a workplace accident include:
most importantly, to find out the cause of accidents and to prevent similar accidents in the future
to fulfill any legal requirements
to determine the cost of an accident
to determine compliance with applicable safety regulations
to process workers' compensation claims
Incidents that involve no injury or property damage should still be investigated to determine the hazards that should be corrected. The same principles apply to a quick inquiry of a minor incident and to the more formal investigation of a serious event.